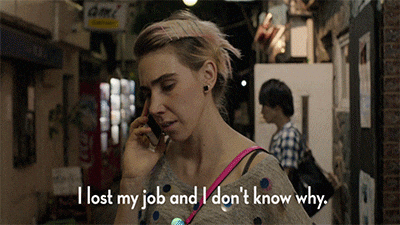 Last week SoundCloud laid off hundreds of engineers & staff around the world. And they're not alone. Layoffs affecting engineers are increasingly common.
It's not just "software eating the world" either. Plenty of things outside your control—bad business decisions, lack of funding, poor scale, and redundancy—can cost you your job.
I got laid off once and it felt awful, like the world had singled me out. But I recovered and so will you.
Here's how I got through my layoff
1. I talked to people (my family, my girlfriend, my old co-workers) and felt all my feels.
2. I looked in the mirror and reminded myself that this was temporary and not my fault. Things happen, but I'm great.
3. I tuned up my résumé and LinkedIn profile by focusing on my accomplishments.
4. I filed for unemployment insurance. It wasn't a ton of money, but it helped me pay the bills while I searched for my next gig. Plus, I earned it!
5. I leveraged my network to find new opportunities, including freelancing assignments. Old roomates, crazy uncles, frenemies—your network is larger than you think.
6. I read lots of books, went to a few hackathons, and hit the gym. Wallowing in self-pity and binge watching House of Cards is not a good look.
Layoffs happen. Don't let it prevent you from living your best life. Eventually, you'll find a new job. But, you'll never recover the time you spent worrying about it.